Collaborators & Researchers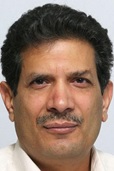 Dr Munir Iqbal is head of the Avian Influenza Virus (AIV) group in the Avian Viral Diseases programme at The Pirbright Institute. Munir is leading a number of research projects aimed at identifying the molecular factors that potentially facilitate wild bird-origin AIV to establish and spread in poultry and the development of new vaccines and diagnostics for better control of AIV infection in poultry.
---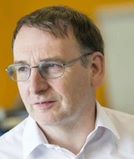 Professor Tony Cass is currently professor of Chemical Biology in the Department of Chemistry and the Institute of Biomedical Engineering at Imperial College London. His research is focused on using analytical science to solve problems in animal and human health especially through creating devices that perform the analysis at point of decision in the belief that providing measurement data rapidly can allow remedial action to be taken much more effectively.
---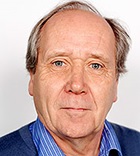 Dr John McCauley is the Programme Leader and Director of the WHO Collaborating Centre for Reference and Research on Influenza at the Francis Crick Institute London. Dr McCauley has worked on influenza viruses for over 36 years and led a number of BBSRC, MRC and Wellcome Trust funded research programmes. His research team is investigating the determinants of host range restriction of avian and swine influenza viruses that limit their ability to infect and propagate in human cells. Researchers in his group are also characterising the factors that influence the replication of avian influenza viruses in avian species.
---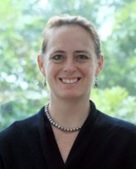 Dr. Juliet Bryant (jbryant@oucru.org) is Head of Laboratories at OUCRU-Hanoi in Vietnam. Juliet has a wide breadth of knowledge and experience in infectious disease research. Currently Juliet is leading a number of research projects including a multi-center Wellcome Trust funded strategic award, Vietnam Initiative on Zoonotic Infections (VIZIONs), BBSRC ZELS and coordinates experimental studies on wild-type HPAI influenza and other viruses affecting animals and humans. JB has a wide breadth of knowledge and experience in infectious disease research.
---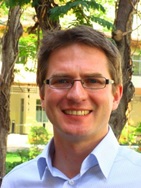 Prof Maciej Boni (mboni@oucru.org) leads the Mathematical Modeling and Bioinformatics group at OUCRU. Dr Boni's research focuses primarily on influenza epidemiology, and is currently running a serial seroepidemiology study on human influenza in southern Vietnam and community influenza–like-illness surveillance programmes in Ho Chi Minh City. The results of this work have been used to advise the World Health Organization on future strategies in dengue vaccination and the National Institutes of Hygiene and Epidemiology in Hanoi on influenza vaccination in Vietnam.
---
National Centre for Veterinary Diagnostics (NCVD), Vietnam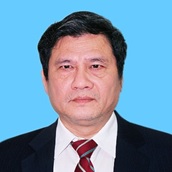 Professor To Long Thanh (tolongthanh@gmail.com) is Director of the National Centre for Veterinary Diagnostics (NCVD). Dr Thanh has been playing a lead role in surveillance of and response to outbreaks of avian influenza in Vietnam. He has been directing national strategies for controlling and preventing HPAI H5N1 since the first devastating epizootics in 2004, including oversight of mass vaccination campaigns and continual updating of vaccination strategies. Dr Thanh has successfully led and coordinated a number of research programmes on influenza funded by national (Ministry of Science and Technology and Ministry of Agriculture and Rural Development) and international funding agencies (EU, USDA, USAID, FAO, OIE).
---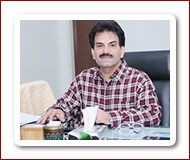 Dr Tahir Yaqub (tahiryaqub@uvas.edu.pk) is Professor of Microbiology at the University of Veterinary and Animal sciences (UVAS) Lahore. Dr Tahir has wide ranging scientific experience for investigating disease prevalence and control of infectious disease of livestock and poultry. Dr Tahir has been a lead investigator and coordinator of a number of research projects funded by national and international funding agencies focusing on disease surveillances and effectiveness of vaccines and diagnostics under experimental and field conditions.
---
Dr. Khalid Naeem has over 35 year research experience on viral disease of poultry. Dr Khalid also established avian influenza surveillance and reporting system in Pakistan and worked as executive director of National Reference Lab for Poultry Diseases and SAARC Regional Reference lab for highly pathogenic Avian Influenza at NARC. Dr Khalid has been leading and coordinating a number of research projects funded by FAO, OIE, EU, CDC, WHO and USDA, investigating prevalence and control of zoonotic diseases of animals including avian influenza viruses in poultry.
---